Veteran's Benefits Reminder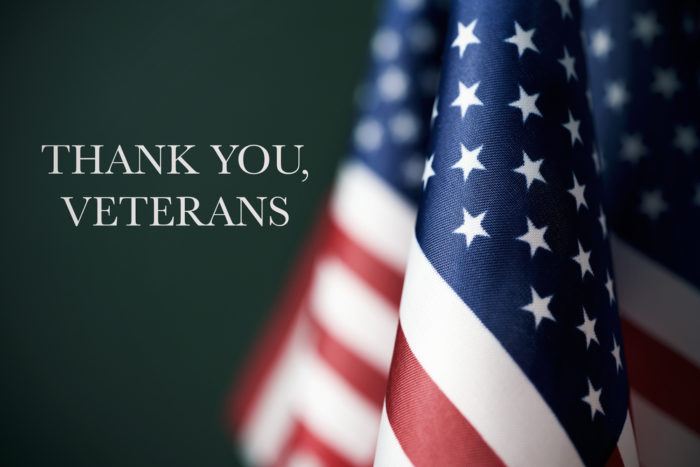 Happy Veteran's Day!
Veteran's Day is, for most people, a day to shop for bargains. But for those who are currently serving and those who have served our country and the families of those who served, Veteran's Day is truly a day to remember what that service has meant and continues to mean for every American citizen.
In my work, Veteran's Day also serves as a reminder that a Veteran's non-service-connected disability pension with aid and attendance can potentially be a life-saving resource for wartime veterans and their surviving spouses that have long-term care expenses. Too often these benefits go unmentioned mostly because many financial advisors are unaware of them or they do not know how to account for them in their financial planning. The fact is that certain investments could penalize you from qualifying for VA pension. Changes made in VA law just last year have implemented a three-year look back period for asset transfers that clients may not be aware of.
Taking Care of Our Vets
Many veterans who have served our country are not prepared for the economic reality that await them after they separate or retire. Some of them need education in basic finance, while others face more complex issues. It's important to seek out a financial advisor who is aware of the resources available to veterans and their families.
Veterans and their families deserve every benefit to which they are entitled. Their service, not just during their active duty, but in communities across our country is invaluable. As a group, veterans are the most active volunteers. They continue to make use of the lessons they have learned and the experiences they've gained as local leaders, scientists, entrepreneurs.
To all of the veterans, thank you for your service.
---
Investment Advice offered through William Joseph Capital Management, LLC, a registered investment advisory firm headquartered in the State of CT and registered in CT, NC, GA, TX, and FL. Additional services offered through non-affiliated companies. | Lower fees for comparable services may be available from other sources. | PAST PERFORMANCE IS NOT INDICATIVE OF FUTURE PERFORMANCE OR RESULTS | NOT FDIC INSURED | MAY LOSE VALUE | NO BANK GUARANTEE |NOT A SOLICITATION TO BUY OR SELL ANY SPECIFIC INVESTMENT, STRATEGY, OR SECURITIES. 
Share this: