Spring Inspires Tidying Up Your Home And Your Finances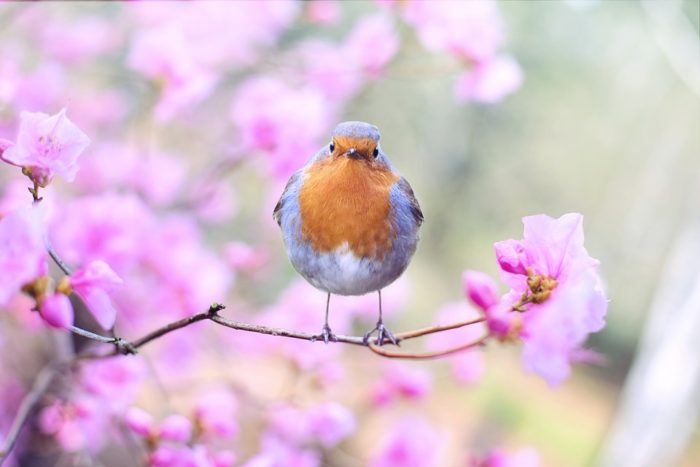 The anticipation of Spring is definitely in the air.
For so many of us, the onset of spring and fresh air outside means spring cleaning inside. We're looking forward to swapping out our winter clothes for spring and summer ones and to getting rid of dust and clutter that's built up over the cold months. With springtime also being tax filing season, this is also a great time to put your finances in order. It's a great time to schedule a review with your financial planner to make sure all your important paperwork is up-to-date and in order.
Create a financial plan.
If you don't currently have a financial plan in place, now is a great time to schedule a meeting to look at your long-term goals and begin to establish your financial future. Spring is a time of optimism and new growth and establishing a solid financial plan creates hope and inspires constructive action.
Even if you are not quite ready to move forward with a long-term plan after speaking with an advisor, there are steps everyone can take to freshen up financially. I'm reprinting a few tips from the non-profit National Foundation for Credit Counseling (NFCC) that can help tidy things up and help prevent identity theft.
Get to know your credit report better.
Dedicate spring cleaning time as the annual time to review your credit report, which you can get for free at www.annualcreditreport.com or by calling 877.322.8228. A credit report contains information about your credit and loan history including amounts and payment history and is used extensively by potential lenders to evaluate your creditworthiness. Read each report carefully as there may be discrepancies between the three credit bureaus. Also, check for negative information such as civil judgments, tax liens or Chapter 7 and 13 bankruptcies. If you find errors, file a dispute with the credit bureau.
Clean up bad credit.
Fixing bad credit is about getting back on track by paying bills on time and budgeting and using credit wisely. At the first sign of a late or missed payment inform creditors of your present situation and how you plan to resolve your financial problems. If you have a good payment history, you may be able to negotiate your next payment. Pay down the credit cards and loans with the highest interest rates first. If you can't pay off your monthly credit card balance in full, at least resolve to pay more than the minimum while you work off the debt.
Throw away old paperwork.
You can shred ATM receipts and bank deposits after appearing on bank statements. Pay stubs also can be shredded after matching them with your year-end statement. In fact, properly disposing of these can help prevent identity theft. You don't need to keep your utility statements if you've already paid them. After checking to make sure your credit card statement is accurate and you have paid the bill, you can shred your credit card statements.
Go paperless.
One additional way to cut down on the paperwork is to opt for electronic bills to be sent to your password-protected email. Decreasing the number of bills sent to your home also can help fight identity theft.
Schedule A Financial Review
Red Feather Financial is happy to provide a review of your current finances to make sure that all is in order. Don't wait for an emergency to find out that your beneficiary designations are no longer valid, your trust was never funded or that things in your life have changed and your paperwork was not updated to reflect those changes. That can be trouble if you're facing a crisis.
Red Feather Financial is here to help you explore all of your financial options for insurance coverage, estate planning, asset protection and long-term care needs. Give us a call today.
Investment Advisory Services offered through Center Street Advisors, Inc. (CSA), an SEC Registered Investment Advisor. Red Feather Financial and CSA are independent.
Share this: