Do the Right Thing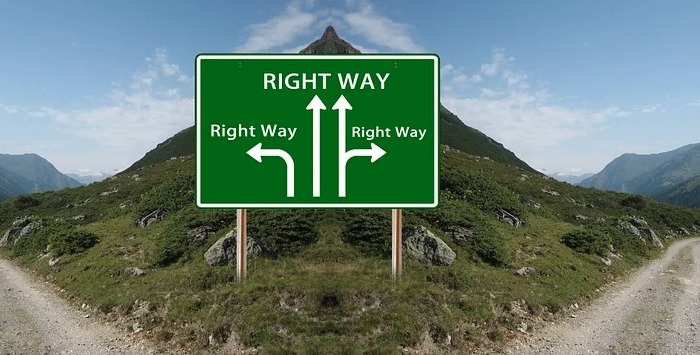 Much to my family's embarrassment I am one of those people who are compelled to do the right thing no matter how uncomfortable it might make me or those around me.
This may be a continuation of the fair principle that my sister and I maintained as kids. When either one of us saw something that showed preferential treatment for someone at the expense of another (usually ourselves I admit), we would yell "That's not Fair!"
From getting a family to leave a restaurant to go to their car where they had left their dogs locked in on a hot day to asking a lone cashier to call for assistance given she had 20+ people in her line, I'm not hesitant to speak my mind. In the latter case, I wasn't even in line. I just couldn't take the agony of those waiting and for me it was simple enough to ask her politely to call for more assistance.
There is also the other side of the coin.
When I accidentally or inadvertently profit from a situation at the expense of another, I am very uncomfortable until I can correct it – rebalance the equation so to speak. This past summer on vacation in St. Simon's Island I was in a tiny jewelry store and tried on a ring and a bracelet. I decided to get the bracelet and purchased it. Three hours later, after we had lunch and returned to our rental, I discovered I still had the ring on. At this point, I'm assuming that the police had been called and I'm a wanted criminal. I called the store immediately to explain and the call goes to voicemail. We jump in the car, return to the store, and give the ring back to a confused clerk who had no idea it had even been missing. My panic subsided as I felt the universe swinging back into equilibrium.
But probably my top story of doing the right thing is from last Christmas when we had ordered a Fortnite Action Figure for my son with some of his birthday money and we received a Dell laptop instead. A message inside from the US Postal Service explained that there had been some damage to a delivery consignment and several packages had to be repacked. In repacking, a laptop was mistakenly packed as my son's action figure and presumably the lady from Ohio who ordered the laptop got my son's action figure or something else completely. Despite the fact that my then 11-year old son asked if we could keep the laptop and I will admit to the millisecond temptation on my part to keep it, I went about doing what was the right thing in my mind.
First, I contacted the seller of the laptop, a big, well-known electronics company. They easily looked up the order as I had everything – the order number, buyer name, address, etc. – with the delivery. I wanted them to send me a return address label, so I could ship the laptop back to them. But they could not process a return from me – they could only create a return label from the shipping address in Ohio. The representative explained I would have to return the laptop to the store myself. This was December 27th and I had no desire to go anywhere where Christmas returns and after Christmas sales madness was going on.
Second, I contacted the seller of the action figure and explained my weird situation where we did not receive the action figure despite the fact that the US Postal Service indicated that we had. In view of this I requested a refund. In return they sent me what I thought was a smart aleck email stating they would gladly issue me a refund once I returned the laptop to them. (Clearly they don't know about 'the fair principle'!)
In the end what happened?
I did get a refund for the action figure not received, although it took some escalation to do so. Thank you, Amazon. And I eventually took the laptop back to the store – in January – much to the shock of the returns department who called out other employees to look at me like I was a strange animal. Hopefully they were looking at me in surprise and admiration of someone who does the right thing. But I'm afraid that maybe their looks were more pitying as they were thinking "Look at this idiot who gave up a chance for a free laptop!" Whatever they were thinking, the only thing that mattered to me, is that I lived according to the code of fairness I developed with my sister at a young age.
It is not always easy doing the right thing, particularly when it comes to financial issues. You may know you need to prepare for retirement or potential long-term care but may be reluctant to proceed and/or don't know how to begin. Call me at 678-798-6084 to discuss your financial concerns and goals and set about doing the right thing for your future.
Share this: