Sabrina A. Scott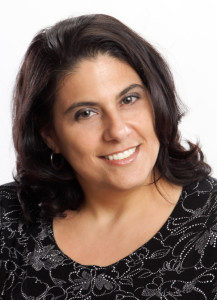 I have an international background however I have always considered Atlanta home. I was born of Argentine parents in New York but relocated various times during my first sixteen years including to Atlanta, Georgia; Athens, Greece; and Dusseldorf, Germany. I returned to the United States to earn my Bachelor and Master's degrees in Art History at Emory University. I later pursued and obtained graduate degrees in Oriental Studies at the University of Oxford, specifically a MPhil and DPhil in Egyptology. At Oxford, I also held the Laycock Graduate Studentship in Egyptology at Worcester College.
When I returned to Atlanta, I managed an OB/GYN practice for over seven years. I first met estate planning attorney Victoria Collier when my parents needed legal services. Shortly after that in 2012 I accepted the position of paralegal at The Elder & Disability Law Firm of Victoria L. Collier. In 2015, I also became Director of Veterans' Affairs (VA) Services for Lawyers with Purpose an organization that allowed me to share my VA expertise with attorneys across the United States.
In 2017, I began a new joint venture with Victoria Collier in the form of Collier Scott Financial Solutions, LLC (CSFS) now doing business as Red Feather Financial (RFF). RFF is a company that transforms traditional retirement assets into potential long-term care income thus creating options for retirees that they did not have before. This partnership complements the estate planning services provided by The Estate & Asset Protection Law Firm. And as an investment advisor of William Joseph Capital Management LLC I am able to advise on Investment management and Financial Planning.
As more and more adult children through their caregiving experience with their parents become aware of the burden that they may become to their own children, they increasingly realize the need to prepare for outliving their resources no matter how much they have managed to accumulate in savings. Private long-term care is getting more and more expensive with every year that goes by and those who do not qualify for, and/or cannot afford, long-term care insurance have a need for a long-term care income option that is completely under their control while still preserving a potential legacy for heirs.