Father's Day Without Your Father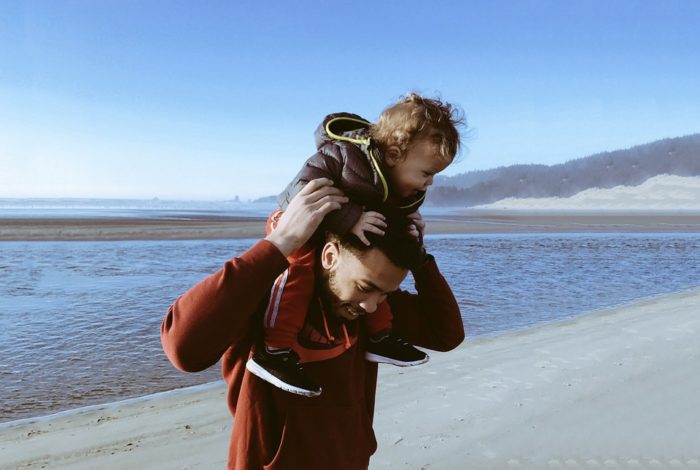 Father's Day is the day I miss my dad the most.
I lost my father in 2014 so this year was the fifth Father's Day without him. For some reason, the anniversary of his death sometime in September doesn't particularly stir anything up for me. I don't usually remember that day or otherwise commemorate it. And his birthday on October 1st is also not a day that I think much of him maybe because we missed many of his birthdays in my youth. Due to his career and his workaholic tendencies it seemed like my mother, sister, and I hardly saw our father the entire 1980s.
My dad worked for Coca-Cola and we were based overseas – Greece and then West Germany – from the time I was age 9 to 16. I then returned to the United States for university while my family continued living overseas relocating 2 more times to Brazil and Argentina. My mother bore the primary responsibility – the good and the bad – of caring for my sister and me. Maybe because of this, our father took on an almost mythical significance to us as Super Dad.
But on Father's Day when the focus of every American seems to be his or her father, I become very nostalgic.
There is still a very important father in my life now who is my husband and the father of my son and of course we celebrate him that day. My husband understands how I feel because he lost his father to Parkinson's in 2014 as well. Furthermore, as a father he feels the responsibility of carrying on the examples of both of our fathers who left such a mark on our respective lives and joined family.
Losing a Parent to Illness
Once my dad had retired and later as he showed early signs of dementia and was eventually diagnosed with Alzheimer's, my sister and I figured out that he wasn't actually Super Dad. But that was fine. We still loved him.
In honor of my dad and all of the loved ones in our world who are diagnosed with and live with Alzheimer's Disease, I support the efforts of the Alzheimer's Association Longest Day activities. The Longest Day is the Summer Solstice, the day with the most light. On this day, which is June 21st, thousands of participants from across the world to fight the darkness of Alzheimer's through a variety of activities.
I know as I write this that it may be too late to initiate an event, however you may be able to find a local event and participate with others. If you live with someone with Alzheimer's you know all too well how limited their time in the light can be. If you've lost your father or other loved one to Alzheimer's Disease, you too know the darkness. For more information on The Longest Day visit: http://act.alz.org/site/TR?fr_id=11896&pg=informational&sid=24695
Share this: