Independent for Life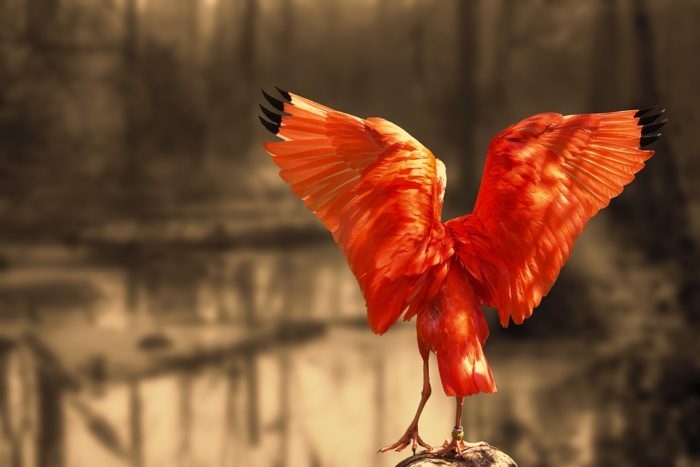 Businesses today seeking to reinforce their brand are encouraged to come up with a statement to encapsulate what they are.
The statement is supposed to communicate not only what goods/services you provide but impart something of the spirit of the business and its attitude towards clients and what it does. Would you rather buy your first house using a "realtor" or by working with "someone who fulfills people's dreams of home ownership"? This may not make a difference to some, but to me I want to work with someone who truly appreciates the benefit of the goods or services they offer and almost feels an obligation to share this benefit with others.
Obviously, our name – Red Feather Financial – tells you we do something related to finance, but it doesn't really tell you what we do or why and how we do it. It is the statement "We Make You Independent for Life" that communicates all these nuances, and which essentially expresses our mission. We fight to preserve your financial freedom. We do specialize in financial goals associated with preserving and leveraging assets for long term care and/or inheritance purposes. But we address any problem – no matter what stage of life you are in – related to preserving and leveraging your assets and creating income. We create tailor-made options from which you can chose so you don't have to settle for the default or the last resort.
From Dependency To Independence
Humans are born dependent, however from that moment onward we seek independence. Independence may mean different things for different people but there are certain universal milestones in becoming independent.
The ability to communicate and walk earns us our first great degrees of independence. As a child continues to grow he or she earns more and more responsibility and independence from parents. Independence is further gained by learning how to drive, getting educated or trained in an occupation, and getting a job and becoming self-supporting.
Why wouldn't we want this independence to continue and even expand in our later years? Don't you want to decide when to stop working and where to retire, to control what you do during your retirement, to decide what sort of long term care you'll receive if that becomes necessary? Well that takes money and government benefits come nowhere near to covering typical long-term costs nor give you much control over the form of this care. And no matter how many assets you may have already accumulated, all could benefit from using those assets in the most tax-efficient way possible to make them last as long as possible.
Independence is also a theme in our business model because we are independent financial advisors. We do not represent any particular insurance carrier, mutual fund company, or chain brokerage firm. We aren't restricted to selling proprietary products – not knocking them. We have the freedom to work only with the companies and the professionals we want to work with. And if we find that a solution no longer meets our internal acceptability standards, it will no longer be recommended.
Birds of a Feather
Just because we prize our independence, we are not in this alone. At Red Feather Financial, we pride ourselves on the relationships we maintain with other professionals. And, while our combined experience and knowledge covers a broad range of financial areas, we don't know everything and certainly are not experts in all areas. Therefore, we know when to consult others and we are proud to disclose these relationships.
This is the true essence of independence. And, while the name, Red Feather Financial, may not encompass all the subtleties of the many benefits we offer, one thing we are sure of, the name stands out as brilliantly as a beautiful male Cardinal against a snowy backdrop. If you love independence and being a stand-out when it comes to financial independence, give Red Feather Financial a call.
Share this: