Living Together Happily Insured Together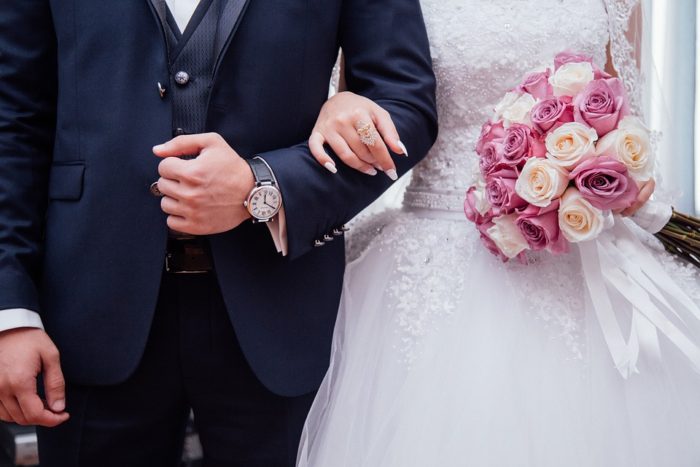 The holy institution of marriage.
Two people joining their lives together for a variety of reasons. Typically couples marry to make a family, though that is not always the case. In fact, way back when, marriage was typically understood to be a financial contract. Wealthy nobility merged their offspring in order to secure land, titles, and power. Commoners traded cattle, food stocks, and other goods. Love rarely entered into the equation. In some cultures where marriages are still arranged by the parents, financial reasons are their major concern.
Today, more people marry for love.
Many are in search of their 'soulmate', and the financial aspects of marriage are often the last to be discussed among those couples who fall "head over heels" in love. Yet, the financial benefits of marriage are many from tax breaks to insurance savings.
The good news is that today couples no longer have to be married to benefit from some of the rewards once only available through marriage. Living together in a committed relationship can entitle couples to the benefits of joint insurance coverage as well as some significant tax breaks.
Let's face it. In this country, insurance is expensive.
And, individual policies can be more expensive than joint coverage. This tends to be among the most important issues non-married couples face. And, happily joint long-term care benefits are available to couples in non-married relationships be they heterosexual or same sex couples. If you haven't yet explored the options available I encourage you to revisit the topic. The cost of joint policy premiums is usually much lower than two separate individual coverage policy premiums combined. You may even discover options that will provide lifetime long-term care benefits for both individuals.
Red Feather Financial is here to help you explore all of your financial options for insurance coverage, estate planning, asset protection and long-term care needs. Give us a call today.
Investment Advisory Services offered through Center Street Advisors, Inc. (CSA), an SEC Registered Investment Advisor.  Red Feather Financial and CSA are independent. Share this: