Confused By $0 Premium Medicare Advantage Plans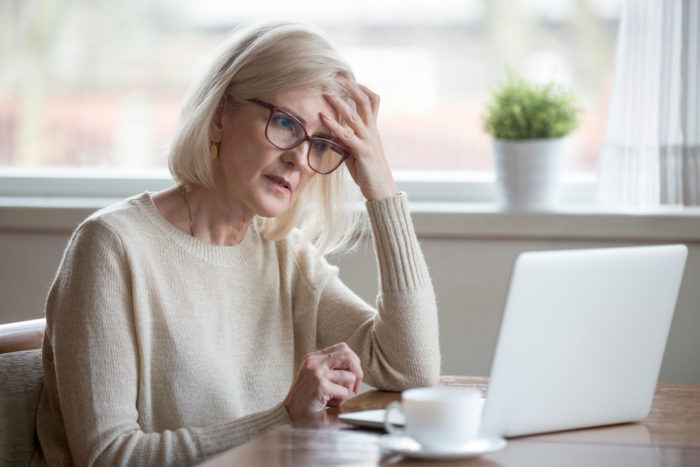 Let's dive into demystifying Medicare Advantage plans.
I don't know about you, but lately I'm feeling bombarded every time I turn on the TV and the computer by so called 'free Medicare Advantage plans.' They advertise no premium and no deductibles regardless of your income. That sounds too good to be true, and you know what they say about that. If it sounds too good to be true it probably is. Red Feather Financial does not specialize in health insurance products, so I truly was confused by what these plans appeared to offer. So, in order to clear up the confusion, I looked a little deeper into what $0 and no premium Medicare Advantage Plans actually are.
For starters, all of the plans are offered by independent insurance companies that have been 'approved' by Medicare. So don't be confused into thinking they are being offered directly by Medicare. Medicare Advantage, is also known as Medicare Part C, which is one way through which Medicare beneficiaries can get their Medicare Part A and Part B benefits
The Difference Between $0 And Free
Now, let's define the word 'free.' According to the Merriam Webster dictionary the word 'free' means "not costing or charging anything." Just to be fair, these plans are not saying they're "free." But it's easy to think that they are when you see $0 premium.
If you are looking into a $0 premium Medicare advantage plan keep in mind that the private insurance companies offering them are in business to make a profit. They have to make a profit from something. So you have to be a detective as you try to discover where the copayments and or coinsurance payments might be lurking.
$0 Premiums Tend To Come With Higher Deductibles And Copayments
According to planprescriber.com, a premier provider of comparison tools and educational materials for Medicare insurance products, there are costs associated with $0-premium Medicare Advantage plans. The following is what they have posted on their website.
Although it may seem like there are no costs to a Medicare Advantage plan with no premium, there are several expense categories to keep in mind for any Medicare Advantage plan:
Deductibles: Any Medicare Advantage plan may have a deductible that you need to pay before the plan begins covering your health-care services. The deductible amount may vary among plans.
Copayments: These are amounts that Medicare beneficiaries pay as their share of the health-care costs while the insurance company pays for the remaining covered costs. $0-premium Medicare Advantage plans charge copayments just as Medicare Advantage plans with monthly premiums do – but copayment amounts may vary among plans.
Prescription drug costs: Every Medicare Advantage Prescription Drug plan has a specific list of prescription drugs it will cover (called a formulary) and corresponding copayment or coinsurance amounts. The formulary may change at any time. You will receive notice from your plan when necessary.
Because prescription drug coverage and costs can vary among plans, you may want to select a plan that covers your prescriptions at a cost you can afford. Please note that some Medicare beneficiaries may qualify for the Low-Income Subsidy program for help with their prescription drug costs.
Out-of-pocket maximum: Each Medicare Advantage plan must set an annual out-of-pocket maximum amount; some plans have lower out-of-pocket maximums than others. Once you pay this amount in a given year, the Medicare Advantage plan pays all your covered costs for the rest of that year. You may want to ask your plan what counts toward the out-of-pocket maximum amount. This amount may change from year to year.
So, You May Wonder Is There A Way To Get Free Medicare Coverage?
Sure there is, but there are very specific requirements that must be met. The requirements are as follows:
If you're a low-income person eligible for Medicare, you also may be eligible for Medicaid. Being eligible for both Medicare and Medicaid is called being "dual eligible." Unlike other types of Medicare coverage, you may not have premiums, deductibles, or copayments/coinsurance if you are covered by Medicaid. Medicaid may also offer additional benefits that Medicare doesn't, such as routine dental and routine vision services and hearing aids. If you are not 'dual eligible', you'll be responsible for paying deductibles and premiums somewhere, despite what the marketing campaigns we are being bombarded with suggest.
As I thought, $0 Premium 0 Deductible Medicare Advantage programs are merely a marketing technique designed to get prospects to call. Now, I can rest having done my homework. Hopefully this information will be helpful if you've been considering one of the Medicare Advantage programs.
Share this: