Cryptocurrency Welcomes A New Yet Very Familiar Face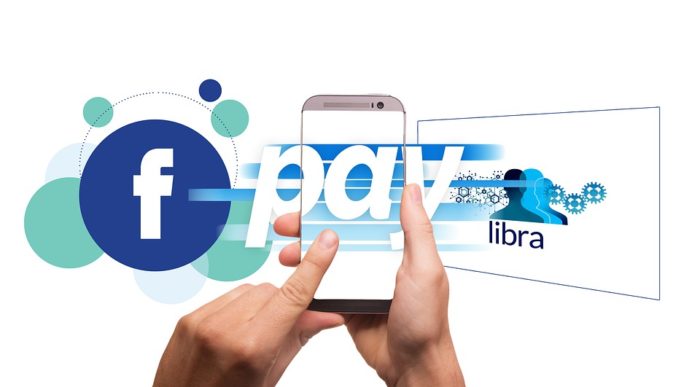 We've all been hearing about cryptocurrencies.
They've been around for a full decade, since 2009 when Bitcoin came onto the scene. For most people, cryptocurrencies have not been easy to wrap one's mind around. It has taken years for regular investors to start delving into this new currency. And delve they have considering the fact that the value of one Bitcoin today currently hovers and swings between $8000 and $10,000.
Say Hello To Libra Coined By Facebook
Bitcoin was the first, but since its arrival, hundreds of new computer-generated monies have been born. There's Litecoin and Etherium, Monero and Dash among others. And recently, a brand new cryptocurrency was introduced. It's one that's coming from an enormously popular name: Facebook. Facebook just launched Libra.
Important Distinctions
There's something different about Libra though, starting with the virtually captive audience of Facebook's more than 2.7 billion members worldwide. And this very important distinction: while other cryptocurrencies cannot be cashed out for real money, Libra can. In other words you trade your In Real Life (IRL) currency for Libra. Then you can spend Libra worldwide for almost no fees. And, if you change your mind and decide it's not for you, you can cash out for 'real' money any time.
Also, according to the reports, Libra's value will be tied to actual currency and backed by a reserve fund. This means Libra will offer users and investors more stability.
Easy Does It
It appears that there will be many things to like about Libra that will appeal to regular folks who are not investors but are looking for easier ways to send and spend money. In fact, some say it might be very easy to spend money. There's talk that Libra is expected to operate like a bank/mobile payment hybrid. With over 3 million businesses that are also on Facebook it sounds like it could be very easy to spend lots of money! It may be as easy to spend money as it is to send a text message.
Crypto-Mania
The world of cryptocurrency has been shrouded in mystery for regular people. For investors, it has been exciting, confusing, dramatic and wild to say the least. Millions of dollars in digital currency have been lost – often as a result of untimely death and no one but the owner of the wallet had the access information –and stolen. Digital currency has been the method of doing business in the black market and has survived despite that nefarious reputation.
Virtual World, Real Assets
As the first mainstream company venturing into this business, Facebook certainly has the potential to change the future of cryptocurrency as well as how the world spends money. As a financial planner, I expect to see more clients engaging with this currency. I also imagine there will be some confusion as we, mainstream users, go through the learning curve of understanding the ins and outs of cryptocurrency. I suspect it's going to be a bit of a wild ride, yet a very interesting one at that.
One very important thing to keep in mind as the world continues to adopt more digital assets is to remember to include all digital assets when creating a financial plan and asset protection plan. Keep your instructions and passwords for accessing all digital accounts safe and available only to a trusted source in the event of an untimely demise or disability.
---
Investment Advice offered through William Joseph Capital Management, LLC, a registered investment advisory firm headquartered in the State of CT and registered in CT, NC, GA, TX, and FL. Additional services offered through non-affiliated companies. | Lower fees for comparable services may be available from other sources. | PAST PERFORMANCE IS NOT INDICATIVE OF FUTURE PERFORMANCE OR RESULTS | NOT FDIC INSURED | MAY LOSE VALUE | NO BANK GUARANTEE |NOT A SOLICITATION TO BUY OR SELL ANY SPECIFIC INVESTMENT, STRATEGY, OR SECURITIES. 
Share this: